Careers
Why become a Financial Advisor with Northwestern Mutual - Twin Cities?
Northwestern Mutual - Twin Cities is committed to excellence by identifying, quantifying and implementing financial solutions.
Independence: You build your business the way you want to - choosing your hours, your clients, and the financial specialties that you want to pursue. At the same time, our group provides a Network of Specialists to support you in the pursuit of many different financial strategies.
Income: Your earning potential is dictated by your energy, commitment and drive - not by corporate guidelines.
Impact: Your impact is lasting because as part of Northwestern Mutual, you don´t just sell products; you analyze client needs and offer solutions resulting in long-term relationships with your clients.
Your career as a Financial Advisor is what you make of it. You can achieve financial independence from a career that offers the chance for success personally, professionally and financially.
Discover your purpose while helping others align their actions with their values.
The Twin Cities Network Office is located in Mendota Heights, MN, with Minnesota District Offices in Edina, Mankato, and Rochester; and Wisconsin District Offices in La Crosse and Eau Claire. Additionally, we have offices in Marshall, Owatonna, White Bear Lake, Winona, and Hudson, each serving their communities with the products and services offered through Northwestern Mutual.
Still in college but want to test-drive the career?
Our Internship Team is always looking for qualified students to join our Financial Advisor Development Program, ranked as America's #3 Internship in Financial Services for 2019 (Vault Guide to Internships). Check your school's career portal for a job posting or contact Jessica Anderson (see below) for more information and to apply. Internship opportunities are available at all Network/District Office locations.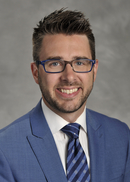 Jordan Hauke
Director of Selection
jordan.hauke@nm.com
Office 651-289-6562
My Networks:
Jordan joined the group in 2009 as he graduated from UW-Eau Claire. Today, he helps connect students & professionals to the full time career.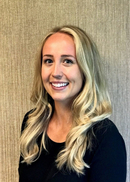 Jessica E Anderson
Director of Internship Development
jessica.e.anderson@nm.com
Office 651-456-9446
Jessica helps to lead our Top 10 Internship program and connect students to the opportunity! Email Jessica your resume to apply!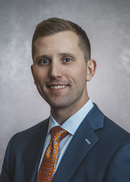 Financial Advisor
Office 952-698-7000