Internships
An Opportunity for Personal and Professional Development
Internships are about personal and professional development. They are meant to enhance your college education with real-life business experience that can help further your career. A Northwestern Mutual internship is challenging yet rewarding. Your local Network office provides the tools, resources and training necessary to help you discover and build your markets to develop a successful practice through our Financial Advisor Development Program.
As full-time college students, interns generally work full-time during the summer and part-time during the school year developing business- and client-building skills. In most aspects, our interns follow the same process for establishing their careers as our full-time financial advisors by:
Meeting with clients

Analyzing clients' situations

Making recommendations

Providing on-going service
Our Top 10 Internship Program is more about developing people than selling products. You will learn what it takes to be successful, while sharpening your skills in communications and marketing to help build personal and professional self-confidence. You will also discover the rewards that come from helping others as you bring a full-service approach to your clients' needs and provide guidance and solutions that will have a positive impact on families and businesses for years to come. In May of 2018, our Network Office was nationally awarded as the top internship across all of Northwestern Mutual. We are looking forward to continuing to find sharp and hard-working students for the 2019-2020 school year. Learn more about our internship program and check out a day in the life of a Northwestern Mutual Intern.
Join our Financial Advisor Development Program for 2019!
If you are interested in applying for our Financial Advisor Development Program for Summer 2019, contact Jessica Anderson at jessica.e.anderson@nm.com. Open to all majors.
Northwestern Mutual - Twin Cities has six District Network Office locations in Minnesota and Wisconsin.
Eau Claire | Edina | La Crosse | Mankato | Mendota Heights | Rochester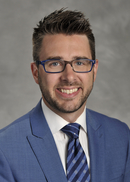 Jordan Hauke
Director of Selection
jordan.hauke@nm.com
Office 651-289-6562
My Networks:
Jordan joined the group in 2009 as he graduated from UW-Eau Claire. Today, he helps connect students & professionals to the full time career.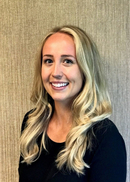 Jessica E Anderson
Director of Internship Development
jessica.e.anderson@nm.com
Office 651-456-9446
Jessica helps to lead our Top 10 Internship program and connect students to the opportunity! Email Jessica your resume to apply!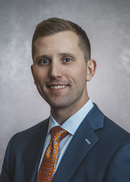 Financial Advisor
Office 952-698-7000